DECEMBER GROUP FITNESS CLASS SCHEDULE- ASPEN STREET
CLass descriptions
DENOTES *****-VERY BASIC/BEGINNER EXTREMELY LOW IMPACT STYLE CLASS



********
NEW JANUARY 2018
BARRE is a mixture of Pilates, ballet, yoga, and functional training carefully designed to sculpt, slim and stretch your body. Each class is choreographed to upbeat music to keep you motivated"


---
NEW DECEMBER
HIP HOP SPIN. We take spin to a whole new level! HIP HOP on your bike for 45 minutes! We dive in FAST so the sweat streams early. High energy R&B and hip hop music motivate. The rest is up to you. Attitude and having fun is EVERYTHING! A high calorie burner class no doubt! Bring a towel and come ready to sweat!
---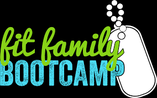 ​FIT FAMILY BOOTCAMP ​is a family style bootcamp class designed for anyone ages 8+up. Challenge yourself & your family with this fun calorie-blasting workout, using the traditional Boot Camp style approach. Boot Camp is geared toward all fitness levels and a wide range of exercises will be used. Sometimes class is outside! Bring your family to have some fun and be a ROCK FIT FAMILY!
---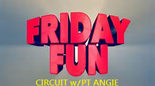 Looking for something to do on a Friday evening?
​FRIDAY FUN CIRCUIT is a fun group personal training class offered on Friday evenings from 5pm-6pm by personal trainer Angie. This class is open to all Rock Members FREE OF CHARGE! Bring a guest friend and come experience Angie's group personal training!
---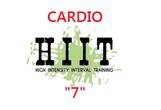 CARDIO HIIT 7 is packed with all the fitness essentials for an incredible 55-minute workout. The "7" is the 7 focused fitness components – Cardio, Power, Agility, Strength, Athletic Intensity, Core and Balance. Designed to shape, tone, and lean with a cardio element to build your fitness endurance, Cardio HIIT 7 is a high calorie-burning, muscle strengthening class with positive results. The cardio component will motivate you to push harder, and in between the HIIT intervals will challenge you to go further. And yes, we mix this with some fun music and moves. The class format may not change, however the music and exercises periodically will in order to keep you progressing. For ALL fitness levels, you work at your own pace to challenge and change your fitness game. Join us Tuesdays at 6:40p for this new class and see the results from the HIIT and cardio combination.
---

The Zumba® program fuses hypnotic Latin rhythms and easy-to-follow moves to create a one-of-a-kind fitness program that will blow you away. Our goal is simple: We want you to want to work out, to love working out, to get hooked. Zumba® Fanatics achieve long-term benefits while experiencing an absolute blast in 45-60 exciting minutes of calorie-burning, body-energizing, awe-inspiring movements meant to engage and captivate for life!This class was originally inspired by the traditional cumbia, salsa, samba and erengue music. It offers Latin rhythms with red-hot international dance steps that are easy-to-follow and has body-beautifying benefits. To add even more excitement, the Rock Zumba instructors will sometimes incorporate hand weights! Talk about high calorie burn!
Ditch the workout and...Come join in the Party!!
---

******Have fun and move to the music through a variety of exercises designed to increase muscular strength, range of movement and activities for daily living. Hand-held weights, elastic tubing with handles and a SilverSneakers ball are offered for resistance. A chair is available if needed for seated or standing support.
---

We bring an outdoor cycling experience indoors with this athletic and authentic cycling ride to the rhythm of powerful music. Take on the terrain with your inspiring team coach who leads the pack through hills, flats, mountain peaks, time trials, and interval training. Each workout is different as the instructor picks the music, terrain and sets the goals for each class. Spinning is the ultimate in calorie burning! This class is in BLACK LIGHT!


---

Recommended for ages 16+ only***
​BODYPUMP™, the original LES MILLS™ barbell class, will sculpt, tone and strengthen your entire body, fast! Great bodies aren't born, they are transformed, using the proven BODYPUMP™ formula: THE REP EFFECT™ a breakthrough in resistance workout training. Focusing on low weight loads and high repetition movements, you'll burn fat, gain strength and quickly produce lean muscle conditioning. BODYPUMP™ is one of the world's fastest ways to get in shape as it challenges all of your major muscle groups while you squat, press, lift and curl. The cutting-edge BODYPUMP™ choreography, and chart-topping music is refreshed every three months, so with your choice of weight and highly-trained instructors you can get the group effect and the results you've been looking for! BODYPUMP™ is enjoyed by millions of people around the world!
---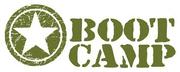 DROP DOWN AND GIVE ME 20!!
BootCamp is a popular interval class that mixes calisthenics and body weight exercises with cardio and strength training. This class is designed to be different all the time, and will push you harder to maximize results! We want to keep you guessing - and challenge you differently every class! We want you to have tons of fun – but please be prepared for some high intensity training and extra pushing! This class is taught by personal trainer, Haskle Jr* BEASTMODE STYLE!
---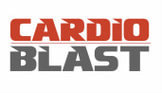 Cardio BLAST is a high-energy cardio fitness class with moves that cater for total beginners to total addicts!! It combines athletic movements like running, lunging and jumping with strength exercises such as push-ups and squats. Instructors will pump out energizing tunes and lead you through the workout – challenging your limits in a good way, burning up to 730 calories in 60 minutes. Come ready to sweat and feel energized like you never have before! Different options are shown!
---
****** Fit Yoga/Pilates Stretch combines the intensity of weight training with the core strength of Pilates and the discipline of Yoga and stretching. You will use hand weights, stability balls, tubing, and your yoga mat. You will be challenged to develop muscle tone, core strength, and stability.
---

Taught by personal trainer, Angie Goodson this class will take you to the next level in fitness training!!! This class utilizes fast paced, high energy anaerobic exercises, such as weight lighting and short intense cardio bursts in order to get maximum benefits in minimal time! It super charges the metabolism for optimal fat and calorie burning for an extended period of time. Faster improvements are obtained in physical strength, mental health, and cardiovascular endurance. This class will strengthen bones and improve joint functions as well as increasing anti-aging hormones! READY TO GET FIT??? TRY FIT CAMP TODAY!
---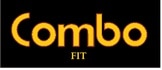 Want to burn body fat, sculpt & tone and work abs all in ONE CLASS??? Well this is it!!
Combo Fit incorporates a mixture of simple cardio exercises (kickboxing & dance) to high powered energy music followed by a segment of sculpting using hand weights and wrapping it up with abs/core work! You will get a GREAT ALL OVER BODY WORKOUT! What better way to spend your workout time?
---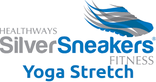 ******SilverSneakers Yoga will move your whole body through a complete series of seated and standing yoga poses. Chair support is offered to safely perform a variety of seated and standing postures designed to increase flexibility, balance and range of movement. Restorative breathing exercises and final relaxation will promote stress reduction and mental clarity.
---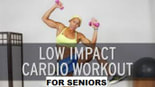 ******A beginner/ low impact cardio class that will improve your cardiovascular health. Great for all of those who want to keep on moving! This class will incorporate simple cardio moves combined with light strength training. A chair is provided for extra safety and support. Grab your water and your friend and come to the ROCKS SENIOR LOW IMPACT CARDIO WORKOUT CLASS!
---
Kickboxing Cardio is a combination of cardio, boxing and marital arts providing a total body workout which aims to improve strength, aerobic fitness, speed, flexibility, coordination and balance. Come try one of the most popular fitness trends and kick, jab, cross, block, hook and uppercut your way to a fitter you!
---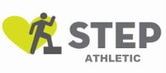 Not your average step class, and definitely one that will challenge you! This is a high energy step athletic class that will shape your legs and backside while burning some serious calories! If you have an idea in your mind as to what step is, wipe the slate CLEAN and come check out this class! NEW TO STEP?? No problem! This class is designed for all fitness levels, designed to compliment and work with Ultimate Cardio Attack on alternate months to tone, reshape, strengthen, and change your fitness experience for the awesome-sauce excellence you want it to be! Come join us, own the workout and see results!
---

Work your muscles in every way possible in this class designed to build strength, add definition, increase your bone density, and decrease your body fat by increasing your lean muscle. Research has proven that by adding lean muscle to the body you can speed up your metabolism and burn more calories when you work out and at rest. You will use hand weights, plate loaded barbells, tubing and your own body weight to change the shape of your body. No muscle gets neglected in this class! ITS ALL ABOUT STRENGTH!
---


Perfect for our younger Zumba® fans! Kids 5-11 years old get the chance to be active and jam out to their favorite music!! (SEASONAL CLASS)
Zumba® Kids classes feature kid-friendly routines based on original Zumba® choreography. We break down the steps, add games, activities and cultural exploration elements into the class structure.
Benefits:Helps develop a healthy lifestyle and incorporate fitness as a natural part of children's lives by making fitness fun. Classes incorporate key childhood development elements like leadership, respect, team work, confidence, self-esteem, memory, creativity, coordination, cultural awareness. *Special class offered during certain times*
---

Want a class that incorporates it all? Well this is it!! Cardio, sculpting, and core ALL IN ONE CLASS! Cardio portion consists of kickboxing, hip hop, and basic aerobic moves to get the heart rate up! Followed by a sculpting portion using free weights, an ab/core segment and then finishing up with a cooldown/stretch!
You will leave class feeling great and feel you did a GREAT ALL OVER WORKOUT!
---
Dance 2 Fit is a unique NEW dance class craze now offered at the Rock. Hip Hop dance and a variety of cardio blasting dance moves and styles will get your heart pumping! You don't have to know how to dance to attend, just a willingness to have some fun and sweat!!! Come dance your way to a new healthier and happier you!
---
---