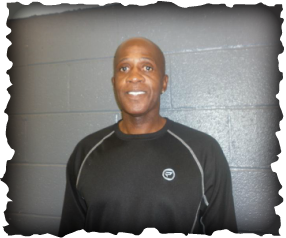 IN LOVING MEMORY AND SOMEONE WHO WILL
NEVER BE FORGOTTEN AT THE ROCK FITNESS.
HASKLE GOOD aka "THE MACHINE"
Good Health Fitness & Counseling
"Get Fit and Have Fun!"
---
---
THE ROCK ON HIGHWAY 27, personal TRAINER
ARIC
Kingdom Temple Training "Looking Good, Feeling Great!"

arictorrence@yahoo.com
704 907-1366, 704 735-6700
To GOD be the glory! I am 35 years old and I attended US CAREER INSTITUTE to complete my personal training certification. I love working out, but most of all I love helping people even more. I look at it as: "your goals become my goals. So put down the excuses and lets get fit! To GOD be the glory!" Look forward to meeting you!
---
---
THE ROCK ON ASPEN STREET, personal TRAINERS
ANDREA
thinningdownchick@charter.net
980-241-7695
​
First and foremost I am a mom of two beautiful little girls. I have a passion for Healthy, Fitness & Nutrition and the benefits that they have on over all well being relating to spiritual, emotional and physical health. I hold a degree in Science as well as Certifications in Personal Training, CPR, Group Exercise, Weigh Management, TRX, and Nutrition with an extensive background in body transformation and female hormonal health issues. I offer Nutritional counseling services separately from Personal Training sessions for those who wish to change the way the fuel their bodies, be it for weight loss purposes, muscle building purposes or overall health concerns. In my spare time I am an online author for various fitness and nutrition websites. I specialize in training individuals for various sports and competitions as well as those with small and large weight loss goals. I do my best to make my clients dream physiques reality. I haven't always been physically fit so I having faced the battle of the bulge myself and the impacts it made on my mindset therefore I can relate to the struggles that combat big life changes. Change of any kind is hard- ultimately it is just which "hard" you choose to conquer. I offer various day time hours, select evening hours and limited weekend hours. I offer ONLY one on one personal training. I do not offer any group training, if you are seeking group activity please join in on one of the many classes offered at The Rock Fitness that come free with your paid membership. You can check me out on Facebook via Thinning Down Chicks or Andrea Marriott. I look forward to hearing from you!
---
JOHNNY INGRAM
trinityfitness@charter.net
Johnny is a certified personal trainer who has been training for approximately 9 years. A provider of instruction for the Spirit, Soul & Body, Johnny has a passion for empowering individuals to transform their lifestyles by providing them with some of the tools necessary to begin and continue a healthy way of living through one on one training sessions.
Clients will enjoy:
Individualized instruction
Encouragement and positive motivation
Bible based direction and spiritual guidance is available
Each session ends with prayer
Using III John 2nd verse, "Beloved, I wish above all things that thou mayest prosper and be in health, even as thy prospereth", it is Johnny's mission to help others learn to live life to the fullest using the passion for fitness and souls God has placed in his heart.
---
ANGIE
jrdsons@gmail.com
828 461-4065
Fitness has always been a passion for me, because I have battled maintaining a healthy weight since my childhood. When I reached my forties, this became even more difficult. My way of keeping fit no longer worked. My body did not respond in the same way to my diet and exercise routines. At 48 years old, I found myself weighing 198 pounds, depressed, frustrated, and desperate. After extensive research and many, many prayers for wisdom, I found some answers. In less than two years, I have become the healthiest that I have ever been in my life, despite approaching the big 50! Because of this journey, I decided to become an Action Certified Personal Trainer in order to help others with their own frustrations in the area of health and fitness. My goal is to be as prepared as possible in body, mind, and spirit for any good work that God allows me to do (2 Timothy 2:21), and to help others to be able to do the same. We are fearfully and wonderfully made; marvelous are His works. (Psalm 139:14) I would absolutely love to help you achieve your own health and fitness goals. NOTHING IS IMPOSSIBLE WITH GOD! (Matthew 19:26)
---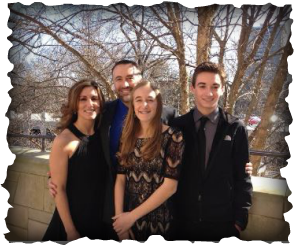 JOHNNY S.
johnnystamey84@gmail.com
- Linked-in
828 308-7136
"I have a Love for Health & Wellness. I also have a Love and passion to help people and my passions are rooted in my faith as a Christian. Romans 5:8 says… "God commanded his love toward us, while we were yet sinners Christ died for us."
I received a Bachelor's Degree in Health & Fitness from the University of North Carolina at Charlotte and I received my certification for Cardiopulmonary Rehab and Personal Training from the American College of Sports Medicine as a Clinical Exercise Physiologist. My career began with the Dover Foundation YMCA in Shelby as the first Wellness Director which led to my next 14 years at Cleveland Regional Medical Center managing and developing the Cardiopulmonary Rehab and the TR Harris Wellness Center.·If you don't like the thought of going to a fitness center, you feel like you may need a change or if you think your fitness and wellness goals are out of your reach, please give me a call! I look forward to meeting you and helping you achieve your goals!"
---
the Rock on Aspen Street, Fitness Coach
HASKLE JR.
machinefitnessh24@gmail.com
980 989-0645
"Hello ROCK FITNESS! I am, Haskle Good Jr. fitness coach and son of The Machine aka Haskle Good Sr. My goal as Fit Coach is to help "YOU BECOME THE BEST YOU!" through fitness and lifestyle .... And always remember to "TAKE WHAT YOU YOU DESERVE!" Give 110% with smile on your face EACH DAY! I look forward to assisting you on your journey."
---
---
have questions? need pricing? fill out form below or contact a trainer above to claim a free personal training session...we will be in touch soon to help you achieve your fitness goals